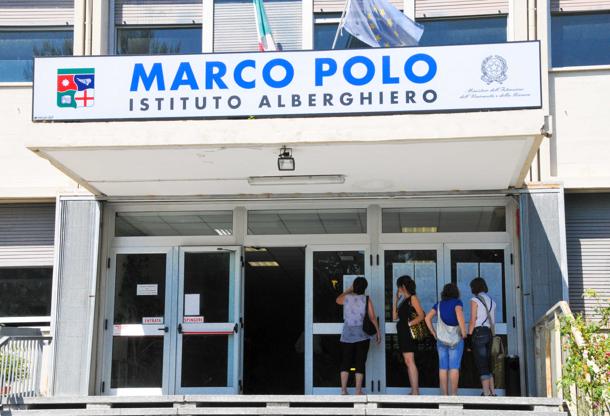 GAIA project was created in collaboration with the Marco Polo Hotel and Catering Institute of Genoa. The motto of the school, "De hospitalitatis arte", summarizes the wider meaning of "hospitality", understood as:
Ability to communicate through hospitalty;
Ability to offer quality catering;
Respect towards those who – be it a tourist or a regular visitor of a canteen – is entitled to receive a professionally correct service which takes into account the dietary needs of the customer;
Local knowledge to be able to promote and offer it to those who do not know it.
The "M.Polo" institute is part of the technical-professional hub LIGURIA AGRO-ALIMENTARE, whose purpose and aim, in harmony with GAIA, are focused at:
| | | |
| --- | --- | --- |
| improving the effectiveness of training to make it more responsive to the demand for professional skills of the productive system and to the needs of economic development of the professional agricultural and food sector of Liguria Region, through a detailed mapping of the internal needs of professional organizations, associations and cooperatives of the hub; | promoting the creation of learning experiences (in particular by recurring to the alternation between school and work and learning on field) designed jointly, specifically oriented to the development of the skills of the recipients of training and technical education; | promoting and supporting integration and cooperation between education, training and businesses, on a regional, inter-regional and trans-national level, through joint research projects. |
Activities
Conduct training programmes for students of the Hotel and Catering School, with continuous peer to peer education, creating a connection between school and work.
Promote the organization of training courses and further training targeted at food operators
Develop eating proposals which do not penalize people suffering from allergies and intolerances.
Conduct training programs for teachers in primary childhood and secondary 1st grade schools as well as for operators of school catering. As reported by the National Guidelines for School Catering (edition April 2010), teaching staff, or who attends the meal should be more involved in interventions for the development of healthy eating habits of children and families. It is appropriate to provide extensive training and updating for all those who are involved in school catering, targeting both aspects of health education and to those most closely related to nutritional quality and safety of food.
Corso di formazione "Allergie, intolleranze alimentari e celiachia".
Info: progettogaia2014@gmail.com